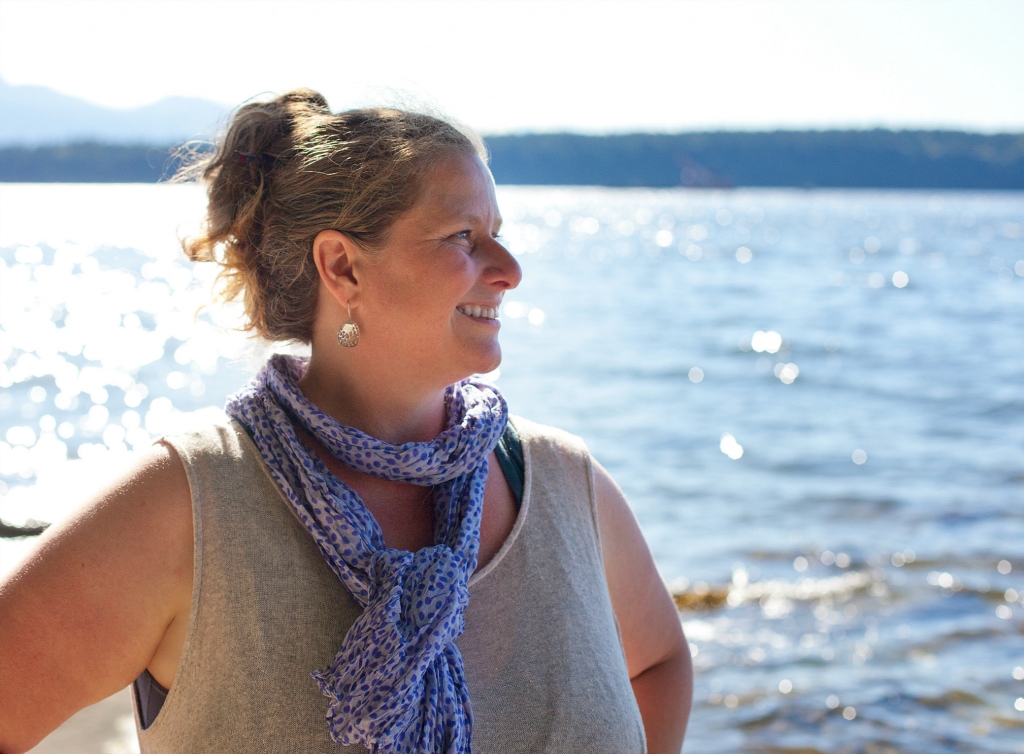 Fiona Duthie is a feltmaker recognized for her dynamic surface design. She loves storytelling, both in words and textiles and starts a new piece, thinking first of what story she wants to tell and then creates tactile metaphors in form, fibre and surface additions to best communicate that narrative.
Fiona creates sculpture for the body, art objects and outdoor felt installations.  Her work uses geological surfaces built up through fabric manipulation, stratified textiles and mapping imagery to explore biography and individual perspective. Lines of topography, tracks, trails, and traces. Each piece is created as a seamless three dimensional form through traditional feltmaking. The only sewing is done at the end, completing the story through surface embellishment. The pieces are mostly dyed using natural plant dyes, connecting to sense of place.
Fiona's work has been published in many international textile arts publications and she has exhibited her work in both public and private galleries in Canada, the US, New Zealand, Australia and the UK. Felting since 1996, Fiona Duthie has a full-time studio practice based on Salt Spring Island, British Columbia.
Fiona is the founder and president of  felt :: feutre canada, the national not-for-profit organization created to unite, inform and inspire Canadian feltmakers.  www.felt-feutre-canada.com