First Felt…What will your first project be to begin your creative practice in 2016?
On the first day of the year I try to include some small aspect of all the activities and attitudes that I want to bring into the new year.  It's also a wonderful way to approach the first creative project for the year. It can just be a small project, but can be an embodiment or opening of our creative aspirations for the year.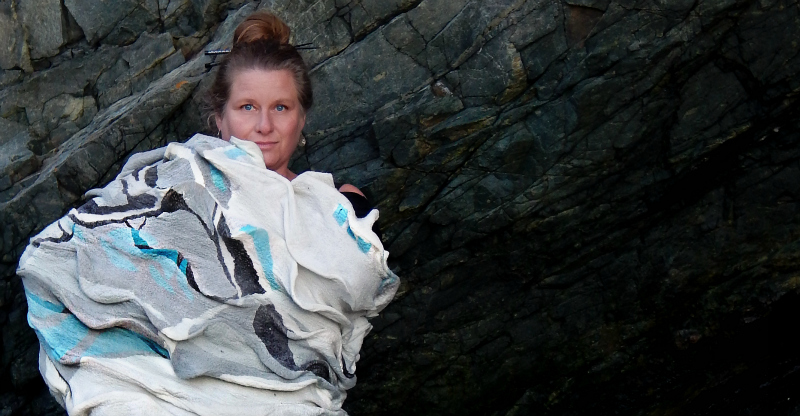 This felt work developed out of the sculptural scarves I was making a few years ago. At that time I had purchased a range of millinery products to explore adding dimension to felt work that can be manipulated by the wearer, but then other projects took over, and I've never had a chance to use them.  A first felt project is a great opportunity to devote the time to ideas and materials that have been on our lists for experimentation, and I am so happy to finally pull those materials out and realize some of the textures that have been living in my mind and sketchbook.
This is also a research piece for me…a sample in preparation for my next exhibition in Australia in March at Timeless Textiles- Pacific :: Sea States.
First Felt opens my studio space and my creative thinking for the new year…the freedom to create anything, in any direction, with any material. Pure potential…and that is a powerful opening for a new year.
Wishing you all a year of creative freedom in 2016…..Express yourself, be bold and gorgeous!
Warm wishes,
Fiona
I'd love to see your first felt project…you can share them on my facebook page here.