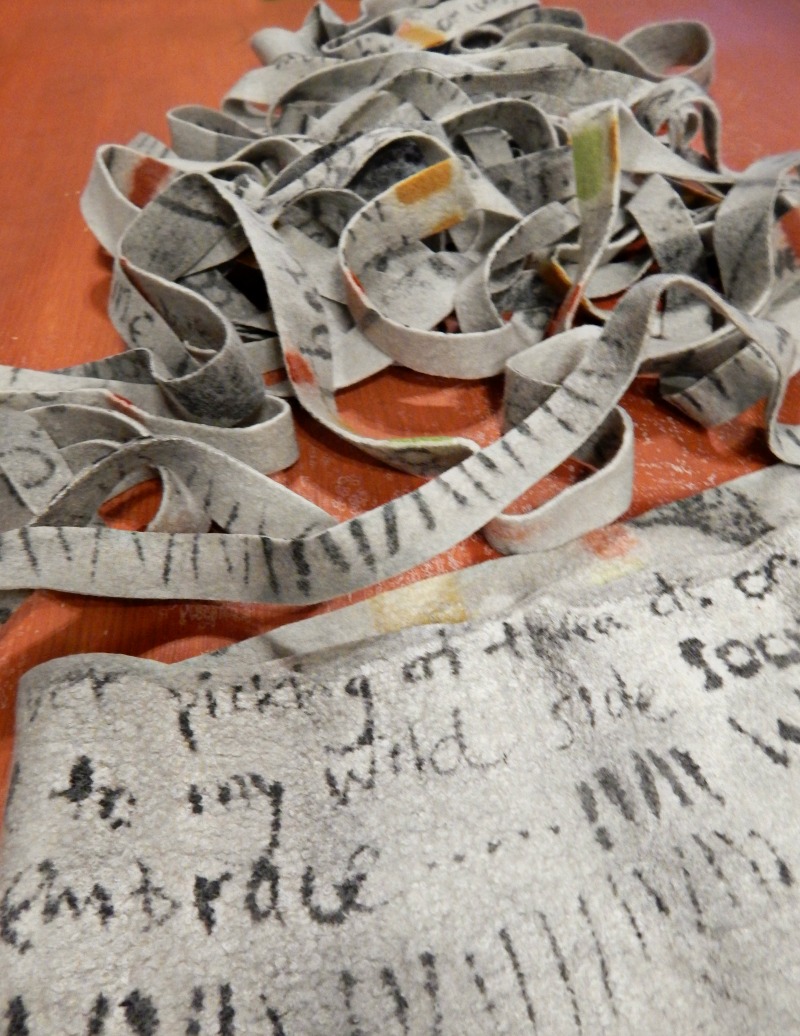 First Felt…What will your first project be to begin your creative practice in 2017?
My first felt for 2017 includes several elements that I love….it is a project with hidden messages, it is an exploration of an idea, it incorporates different fibre arts techniques and invites open ended thinking, and it is a gift of creativity….it is destined to become something else in the hands of a dear friend.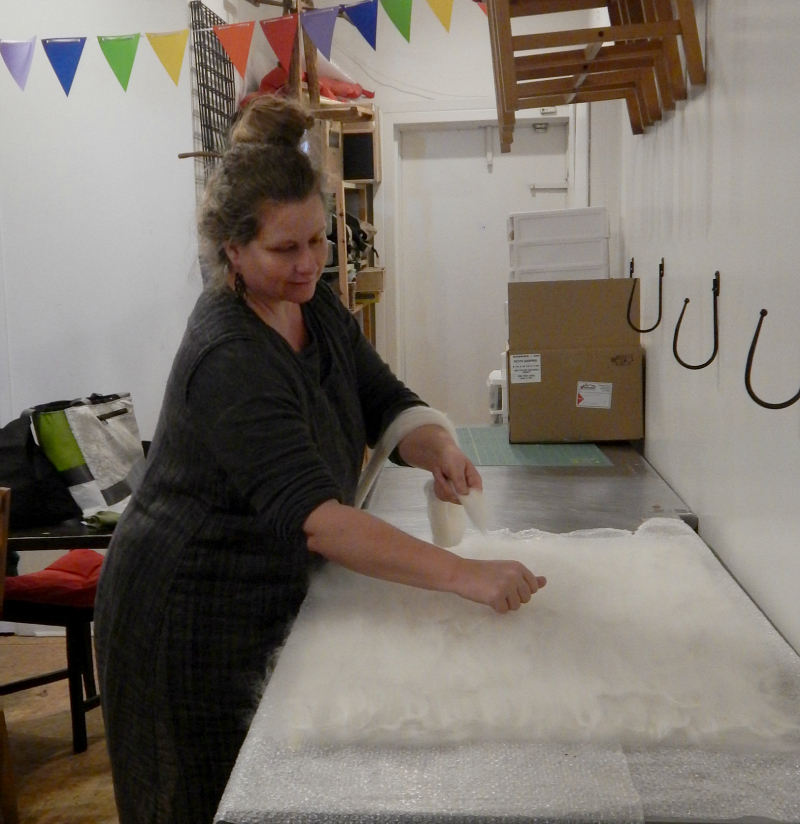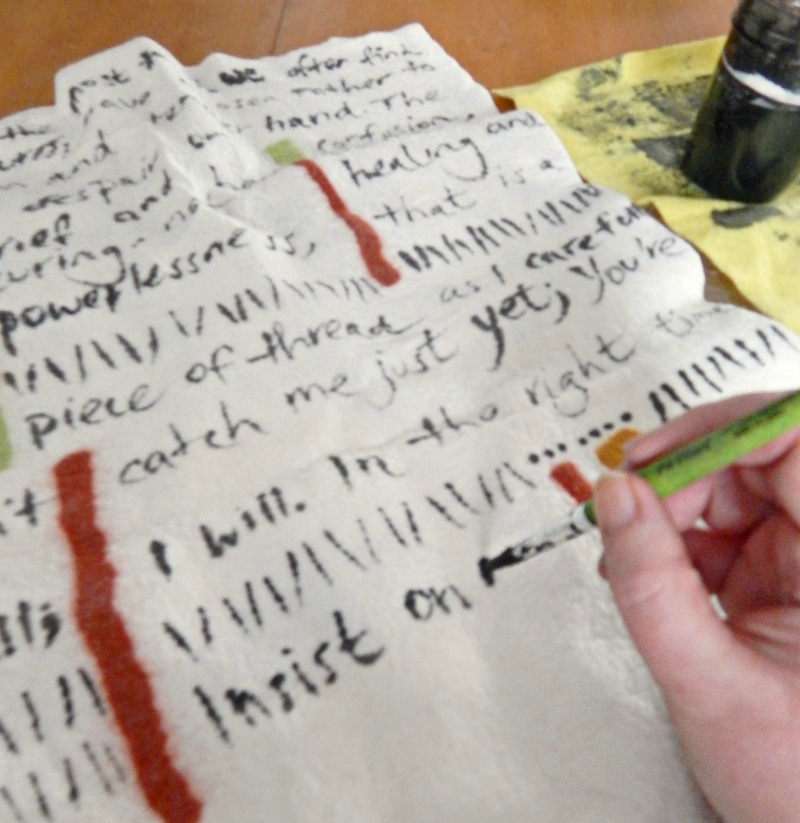 This is an exploration I've been thinking about for a few years now. It is the making of a felt tape, or yarn, using the technique used for making continuous bias tape, borrowed from sewing. I created a felt large tube, using a resist. I added some shadow felting to add depths of greys, and also included some prefelt design elements, visualizing where I would be cutting through them in the last step.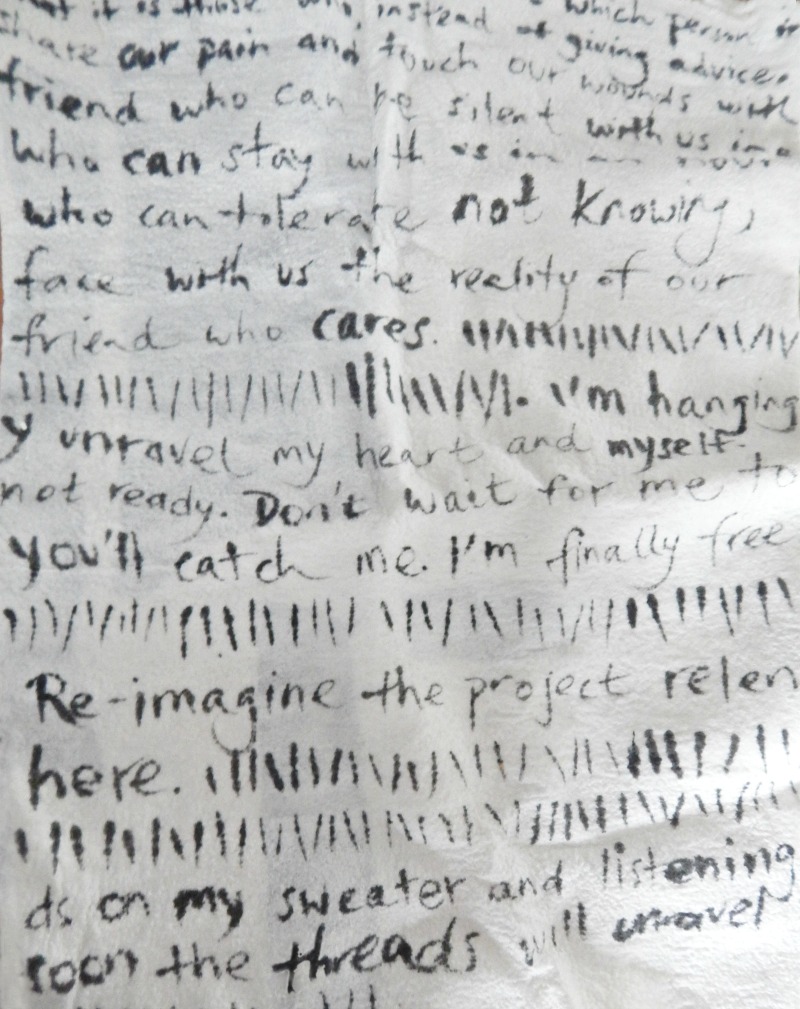 This project is gift for a very talented knitter/weaver friend. The longest part of the design process was in selecting the poems and words I wanted to include in the work for her. The words are largely illegible after the felting and cutting, but the embedding of depth and meaning is the most important aspect of this process for me.
I used sumi-e ink to add my selected texts and marks. This is a technique I'll be teaching later this year at the Pacific Northwest Art School and at the Felters Fling. The piece was a wonderful cowl at this point…beautiful and lightweight with great draping, but taking the extra step to cut it into a continuous strip adds more depth of meaning and also allows the felt to be integrated into other projects, and transformed by another's creativity.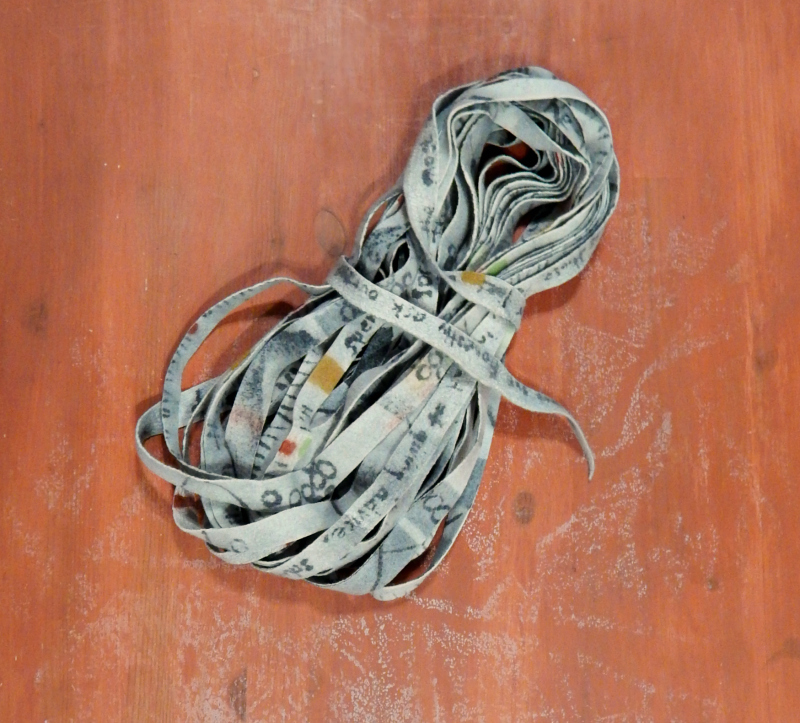 I cut the well fulled felt, spiraling around, creating the continuous tape….. a felt ticker tape with words that reflect 26 years of friendship.
I can't wait to see what it becomes!
First Felt offers us a chance to open up our creative thinking. To try something new, or transform something old; making a project with no restriction and unusual direction…just pure potential…and that is a powerful opening for a new year.
Warm wishes,