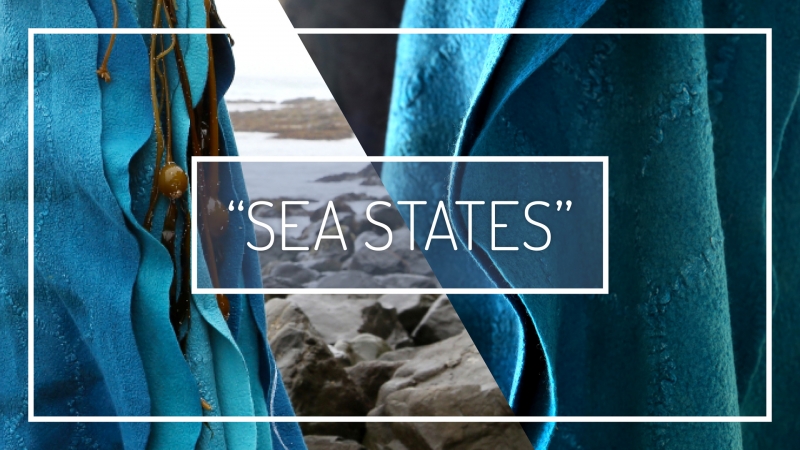 I am very excited to be heading to Italy next month for the opening of the Sea States exhibition, a collaborative exhibition between Katia Mokeyeva and myself. This exhibition was last shown at Timeless Textiles in Newcastle, Australia in March 2016. Both Katia and I have sold many of the pieces from that first exhibition, and this showing in Italy will include mostly new work.
Sea States
Fiona Duthie and Katia Mokeyeva
MARCH 24 – MAY 26
Spazio DHG- Dyeing House Gallery
Via Mauro Marcello Panconi, 15/17
Prato, Italy
Sea States presents fine felt art created by two independent artists with strong connections to their environment and the sea, the movement of wind, swell and current, a powerful and international metaphor illustrating our challenges and passions.
Katia and I will be sharing our work on our websites and social media, if you are unable to visit in person!
You can read more about the exhibition here. www.dyeinghousegallery.com/en/evento-dhg/exhibition-sea-states/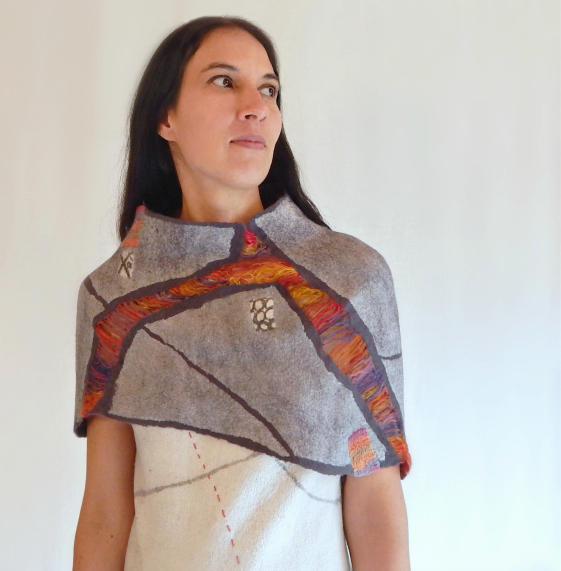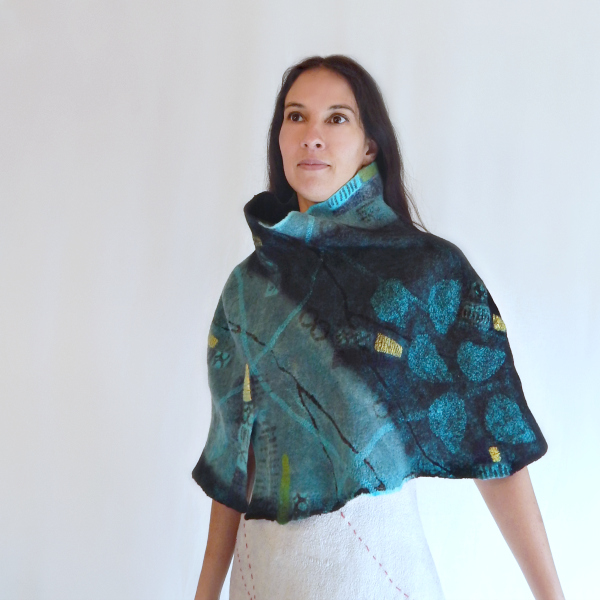 The exhibition opening is accompanied with two felting workshops. Katia will be teaching a surface design workshop on March 24 and 25, then I will be giving a two day workshop on March 26 and 27 in creating a Sea State Capelet. As always we'll cover lots of techniques, and new ideas are certain to be sparked! There are still spaces available!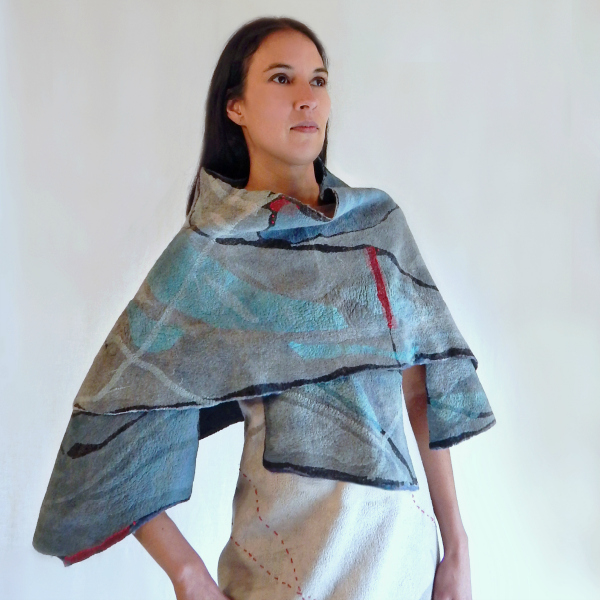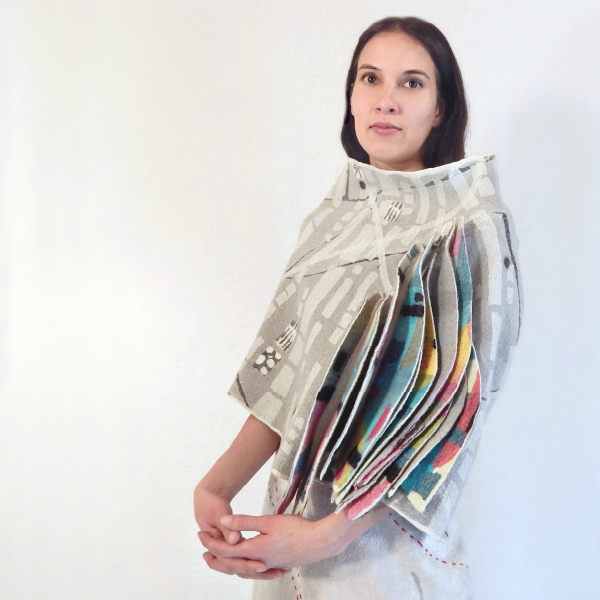 Sea States Capelet Workshop
MARCH 26 – MARCH 27, 2017
Spazio DHG – Dyeing House Gallery
Via Panconi 15/17
Prato, Italy
In this two day workshop, we explore the surface designs in feltmaking used to illustrate the Sea States in the exhibition pieces. We'll work with unique dimensional surfaces, including shadow felting, sumi-e ink work,raised prefelts and forms, and cordwork. We'll create highly refined, drapable textiles that are dramatic and visually engaging using layers of silk chiffon and small amounts of fine merino wools. Working with their choice of two to three sea state surfaces, participants will make a capelet, a beautiful canvas for design and a highly wearable three season fashion accessory.
For more information, and to register, please visit:
DHG- Workshops-Fiona Duthie
Life is very busy in the studio these days in preparing for this exhibition and workshop.
Last week I hit what I think of as the crystal stage of exhibition preparation. It is the big breakthrough period, where inspiration and ideas have been compressed to their fullest and something wonderful and shining emerges! This time brings forward a great bounty of new and exciting ideas that all feel cohesive, strong and attainable. I'll be writing more about this here, when I get back from Scotland in June.
I hope you may be able to join me in Italy!
Warm wishes,