Join Fiona Duthie for a creative exploration of the unique culture and textiles of the Shetland Islands, through the lens of feltmaking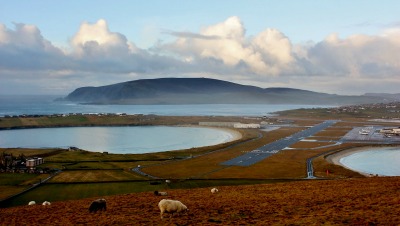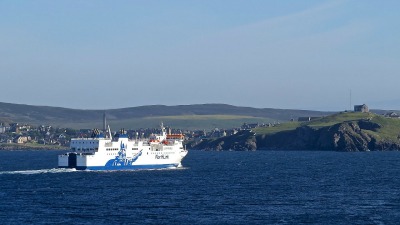 Planning Your Trip
I suggest you book your flight/ferry to Shetland first and then make your connecting travel arrangements. There are are fewer spaces for this leg of your travel than on any other, so book this first, in order to arrive at your desired time.
Arriving by Air:
There are several flights to Sumburgh airport everyday, from Aberdeen, Edinburgh and Glasgow.
Flights are operated by Flybe.
www.shetland.org/plan/how-to-get-here/flight
Arriving by Sea:
Ferries are operated by Northlink.
www.shetland.org/plan/how-to-get-here/ferry
The shetland.org website lays out the travel details so clearly, I encourage you to visit their site for more information!
I will be available to pick you up on May 1st, and drop you off on May 9th, from either Sumburgh Aiport, or the ferry terminal. Just be sure to send me your travel itinerary in advance.
It will be possible to extend your stay at our B and B in Lerwick if you wish. These booking can be made directly with Simone at Alder Lodge Guest house:
alderlodgeguesthouse@hotmail.com
Telephone: +44 (0) 1595 695705 or +44 (0) 7901 813 386
Or you may wish to explore a different part of Shetland. There are many beautiful island experiences to be had!
Shetland is very far north, sitting on the 60th parallel of latitude. In early May the days will be long, with the sun rising at about 4:00am and setting at 10:00pm. This allows both early risers or night keepers to enjoy some beautiful walks around town, exploring the harbour, the Knab, or the Broch of Clickimin.
Temperatures in May will be cool. At this time of year, daily highs are about 10 degrees C (50 degrees F) and lows are 5 degrees C (40 degrees F). The weather is highly changeable so clothing layers, raingear and good walking shoes are recommended, even if you don't plan on venturing far. Wind is to be expected and revelled in! (To take on the full atmosphere of this place!)
Retreat participants are responsible for their own travel arrangements to and from Shetland.
It is strongly suggested that you take out travel insurance to cover any unforeseen circumstances and you are unable to attend.