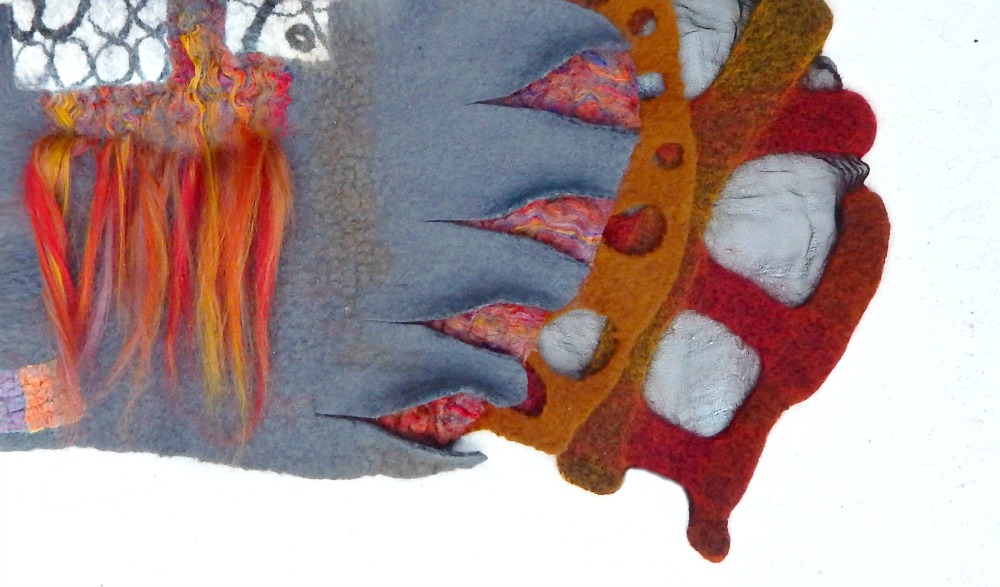 One of the roles of felt :: feutre canada is to create educational opportunities to encourage high standards in feltmaking, both artistically and technically. This is something I strongly believe in supporting in my practice, and as president of felt :: feutre canada.
To further this goal, I am awarding 3 scholarships for online workshops to felt::feutre canada members. Recipients can select either Surface Design Online, Feltmaking Over the Edge or Composition for Feltmakers. Each of these courses covers a range of techniques, but workshop participants also greatly improve the overall quality of their feltmaking through the regular and consistent making of samples, as well as from feedback from me on technical process and design.
To apply for one of these scholarships, email me with the following information:
Name

Feltmaking experience

Description of practice: i.e.hobbyist, artisan (selling your work), emerging artist, experienced artist

Area of interest in feltmaking: i.e. hobby, functional work, sculptural work, wearables, art work

Why do you feel you would benefit from this course?

3 images of your most recent felt projects
Send to : mail@fionaduthie.com
Deadline: August 18th, 2017
You do need to be a felt :: feutre canada member to apply.
Selected recipients will be notified by August 25th, 2017.
Recipients will also receive a 30 minute mentoring call to discuss how to best move their feltmaking forward, after the workshop. Recipients will be expected to submit a brief report on their workshop experience. This reflection exercise can be invaluable to reinforce the learning outcomes.
With this learning opportunity, we hope to help Canadian feltmakers make the best felt possible!